B
ut he said to me, "My grace is sufficient for you, for my power is made perfect in weakness." Therefore I will boast all the more gladly about my weaknesses, so that Christ's power may rest on me. That is why, for Christ's sake, I delight in weaknesses, in insults, in hardships, in persecutions, in difficulties. For when I am weak, then I am strong."- 2 Corinthians 12:9-10
There is a difference between trials and tribulations and temptation. God doesn't tempt us, he test us. Temptation comes from the enemy. This post is intended for those who are being tested by God. For information regarding temptation, read the post titled
Overcoming Temptation
. I mentioned this because there is a difference and I don't want you to get confused.
If a person is being tested by God it doesn't mean that the person being tested has done anything wrong [2 Corinthians 1:7-9]. When a person is being tested by God, God is seeking to promote that person first spiritually and the blessings will follow.[1 Peter 5:6]. In Matthew 4 and Luke 4, Jesus was full of the Holy Spirit before his test, and after his test he was powered by the Holy Spirit.
Note:
A person will only be tested if they are lead by the Holy Spirit. To be lead by the Holy Spirit, is to be sanctified [Matthew 4:1]. There's no point in God testing someone who wants to stay in the world. God doesn't test for sin; he test for faith [1 Timothy 6:12]. Thus, testing should be looked at as a privilege because if we don't get caught up on the process of the test, while we are being tested, it'll strengthen our faith.
But without faith it is impossible to please Him. For he that cometh to God must believe that He is, and that He is a rewarder of those who diligently seek Him [Hebrews 11:6]
---
Anything precious is refined first and then tested before it's value is declared [diamonds, gold]. Our faith in God is more precious than both diamond and gold! Thus, after our faith is tested, God will place a value on it and reward you accordingly.
---
T
he Process [also the Pursuit of God]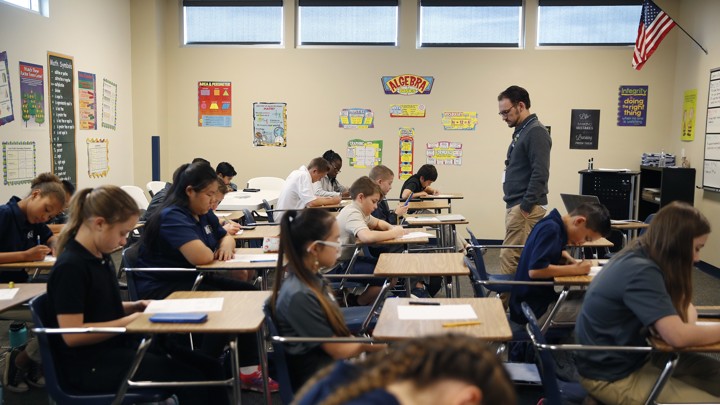 The moment of need, lack, or wants that we have, and have not yet received is to teach us perseverance, which is a step of faith. God's will [that those who come to Christ, will be saved] will triumph over our own will because God is more interested in saving us than giving us things that will separate us from him. God's silence doesn't mean his absence. When a teacher is teaching they are talkative but when they are quiet, it's because their students are being tested.
---
How do I know if I am passing the test?
The fruit of unwavering faith during a test is Jesus's peace, [which means you'll have a supernatural peace], and the Holy Spirit's joy [which means that you'll have this excitement flowing through you]. It is absolutely possible to have unwavering faith during trial and tribulations and happy times alike [Romans 15:13].
---
A
t some point during the test we have to ask ourselves ...
☐ 1. If we really believe God exist?...and if we do, then we have to ask ourselves
☐ 2. If we believe he rewards those who seek him diligently?
☐ 3. If we believe God words (word of God)
☐ 4. If we believe and know God's will of salvation for us and others
If you can answer yes to all. Then you will be unmoved by circumstances and no matter how long it takes for you to see the manifestation of victory, it'll come to pass. Focus on God rather than the problem or the process.
---
The Israelite's Old Testament
The Israelite's was tested and retested and retested several times while they were in the wilderness. God is compassionate, he is just, he is patient, he is love. He really wanted the Israelite's to make it to the promise land. He tested them for 40 years and to help them pass he showed them miracles, and grace. A lot of people would stop talking to someone if they treated them mean on one occasion. However, God waited 40 years!!! Think of God's testing, in terms of a college class. College students have several smaller test [quizzes] before the final test is given. The final test will determine if you're ready to take the higher level class. Likewise, God's test is to see if we're ready for the next level/class [Luke 16:10].
What wa

s God's promise?

Deuteronomy 28:1-14

What was Israel's trial?

What was Israel's response to the trial? Exodus 16:8, Numbers 14:6-10

What happened?